Mangosteen: A New Restaurant Arrives in St Pete
It has felt like quite a while since Central has welcomed a new restaurant – so when I watched Mangosteen open their doors earlier this year, I was both hopeful and excited. Mangosteen is a tropical restaurant located at 656 Central Avenue in Downtown St. Pete and offers Yakitori, Tapas, Tacos, Sushi, Stirfry and of course cocktails — it may be the next restaurant you need to try.
At the time of writing this, I've dined at Mangosteen about 3 times and have ordered takeout approximately 432 times. The interior of the restaurant offers clean, tropical vibes. Though it doesn't offer an intimate feel, I think it's is a great choice for everything from large parties and date nights, to work lunches.
Mangosteen: Let's Talk Food and Drinks
Mangosteen's menu focuses on sushi and asian-inspired dishes but also offers some staples like steak, salads and sandwiches making it a safe choice when you're craving a roll but your friend is not too keen on sushi. The first time I visited Mangosteen, our server suggested one of the top dishes customers have loved: The Drunken Noodles. We also indulged in the Wild River Roll, the Miso Salmon, and the Spicy Pork Dumplings – everything was great.
Their cocktail list offers creative twists on some classic favorites in addition to some signatures concoctions. Over the course of my visits, I've tried the "Bikini Bottom", a sweet cocktail that arrives in a fun glass and the "Elderflower Sour", their take on a French 75 that is equally crisp and clean. I also tried the "Dragon Ball-Z", their rendition of a Mule, the very fruity "Happy Ending", and my personal favorite, the "Wild Thyme".
So, whether you're on the hunt for a round of cocktails to kick off a night out or some fresh sushi and tapas after the pool, in my opinion, Mangosteen is a spot worth checking out.
Photos: Kris Holman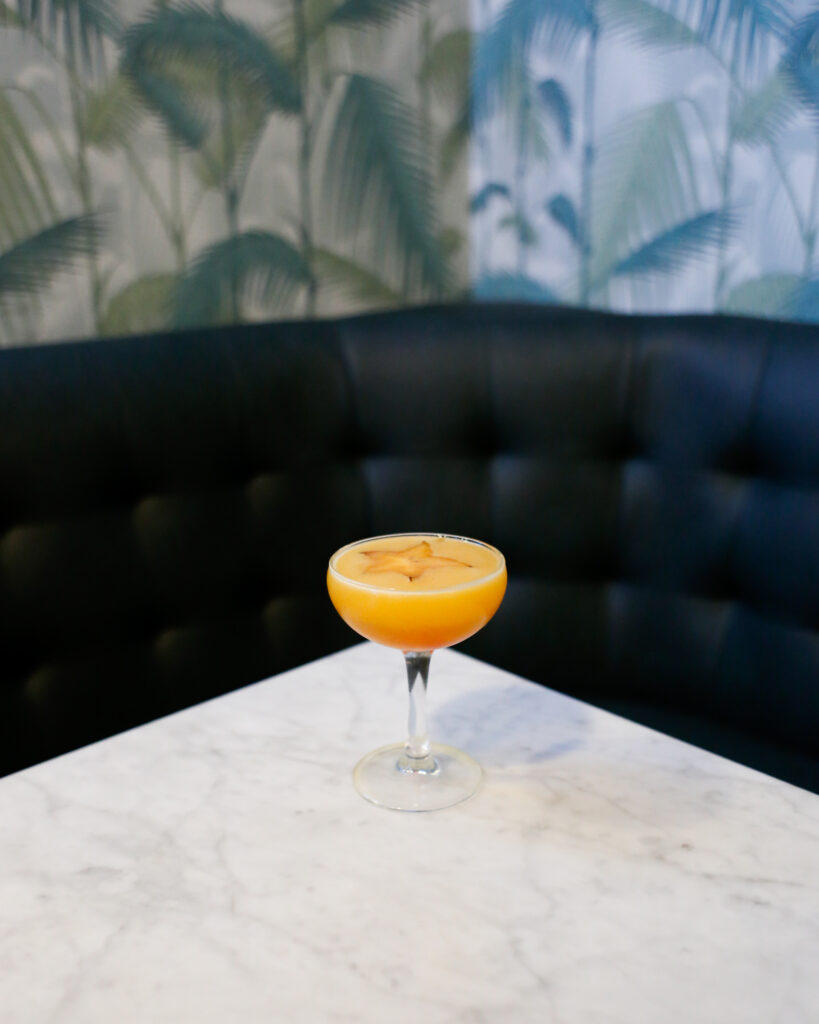 Mangosteen Info:
656 Central Avenue
Downtown St. Pete
Florida, 33701
Mangosteen Phone Number: (727)-954- 3381
Delivery: Uber Eats (click here to order)
Takeout: Yes (call ahead)
Planning a night out?